MEMBERS ASSEMBLY OF ACUPUNCTURE SCIENCE ASSOCIATION SWEDEN 2019 AND A SEMINAR ON INTERNATIONAL PROMOTION OF TCM ON TRIANGLE NEEDLING METHOD IN SWEDEN HELD IN STOCKHOLM
By Xuefei Chen Axelsson
Stockholm, May 4 (Greenpost) — Members Assembly of Acupuncture Science Association Sweden 2019 and a Seminar on International Promotion of TCM on Triangle Needling Method in Sweden were held in Stockholm on May 4 on Saturday.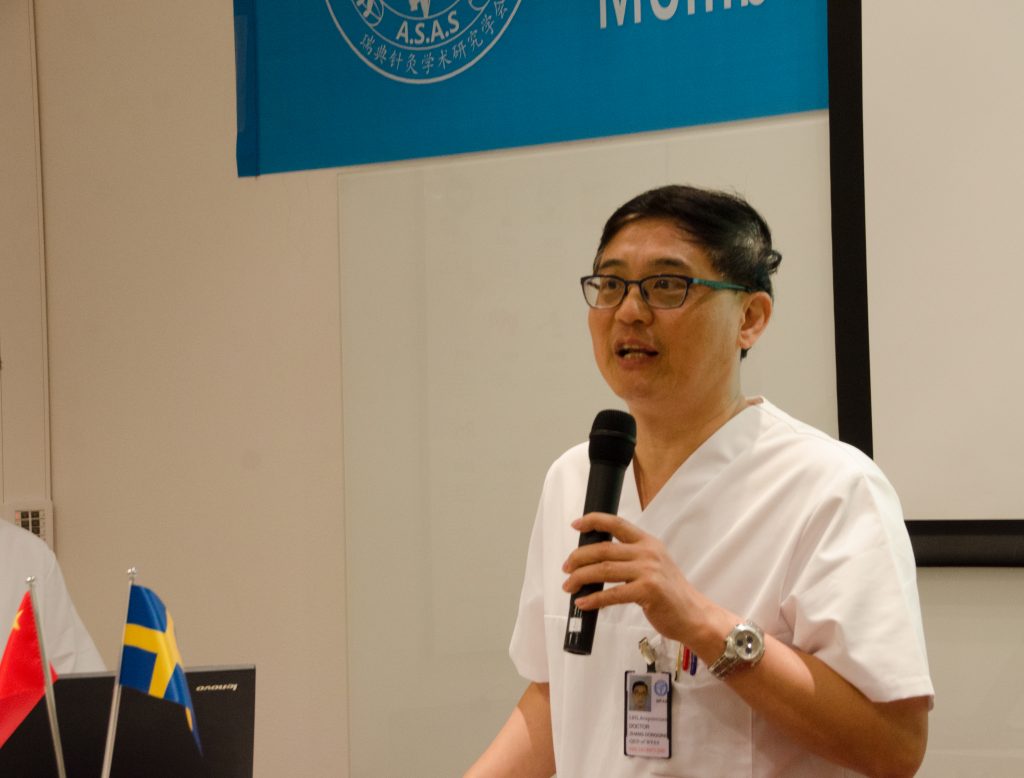 Secretary General Zhang Dongqing presided over the member assembly which were attended by about 30 members.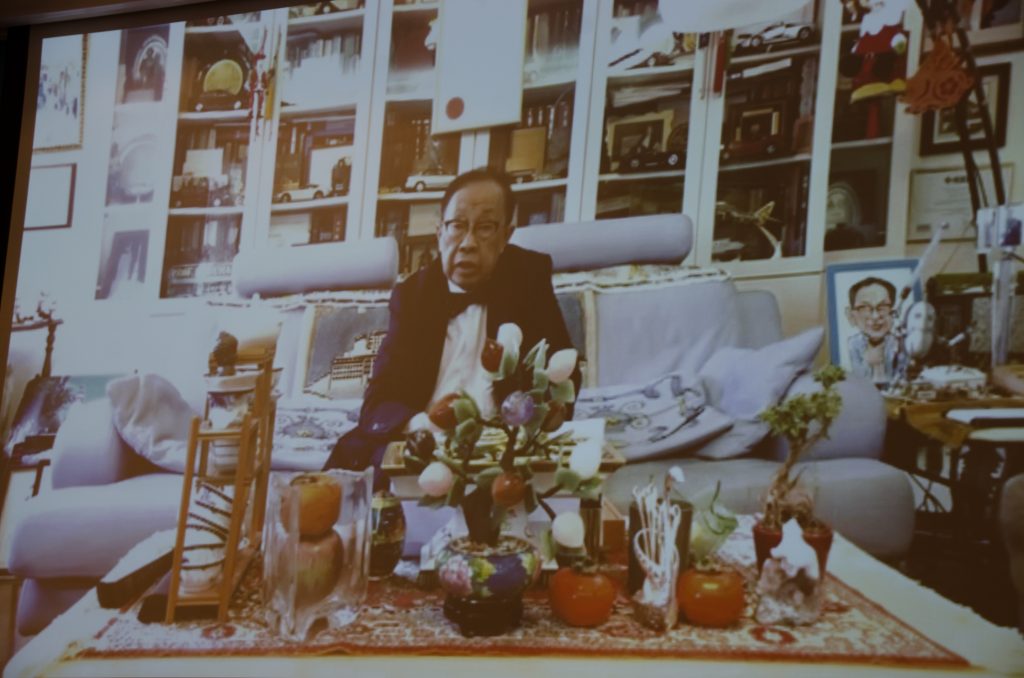 Xu Tie, representative of Chen Qingquan Science and Innovation Center in Sweden attended the meeting on behalf of Academician Chen Qingquan who gave a video opening remark at the beginning of the meeting. He emphasised the theory of TCM with the concept of prevention, relief, treatment and rehabilitation.
President of ASAS Yang Chungui summarized his association's work last year.
He said that they organized a seminar on triangle needling treatment method successfully last year.
They went to China to get training and exchange ideas in international triangle needling seminar.
He and Vice President Zhang Dongqing and Li Jian also went to Rome in Italy to give a lecture on triangle needling method to cure pain on their own cost.
Vice President Wang from China's TCM Institute visited Swedish TCM Acupuncture Education Base last year.
Swedish Legislator and his secretary visited TCM education base to listen to the legislation team's report last year.
2018 international Acupuncture Moxibustion practice examination was held in Stockholm.
Academician Chen Qingquan visited the education base and promoted the medical revolution concept and pointed out that the best way is the combination between the western and eastern medicine.
The ASAS will go with time and continue to improve its medical treatment level.
President Yang said the WHO has put the TCM into the 11th edition of the Global Medical Guidelines for the first time in 2019. TCM acupuncture is a sustainable medicine with low cost, no side effect and easy to get. It also makes the medical services more complete in addition to the strict biological medical model paying attention to individual diseases. By distinguishing individual symptoms and treat it with Chinese medicine, Chinese medicine has entered the modern era with the guidance of the big data and the medical treatment following the symptoms of the patients.
"Our Chinese doctor colleagues have formed a big family. We should continue to improve our diagnosis and treatment standards in order to give good and effective services to the Swedish patients. Academician Chen's advanced rehabilitation concept combining prevention and treatment will promote the good cooperation between Chinese and western medicine. They will complement each other which will lead to a new medical revolution.
A new leading group in the association has been selected:
President: Yang Chungui,
Vice President and Secretory General: Zhang Dongqing
Vice President: Li Jian
Vice President: Lin Youji,
Deputy Secretary: Yukio Danisman
Member of the Council: Lin Defeng
Member of the Council: Yang Xi
Member of the Council: Chen Tiejun
Suppliant member : Nader
Suppliant member: Martin
Suppliant member: Wei Wei
Secretary General Zhang also introduced the competent teachers in the Swedish Acupuncture Education Base. Their supervisors are all the first class TCM experts in China.
Guiding professors are Liu Baoyan, Shi Xuemin, Tang Zuxuan, Liao Fulong, Wu Hanqing and Yang Guang.
The lecturers are Yang Chungui, Zhang Dongqing, Li Jian, Liao Rong, Lin Defeng, Reijo Pöyhöne, Yang Xi, Zhang Hongxia, Wei Wei and Lin Youji.
Lawyer Bengt talked about the progress made in legislation of TCM acupuncture in Sweden. Sweden has admitted TCM acupuncture in 1983. But so far many patients still cannot use medical care system to see Chinese doctors. They have to pay themselves. Bengt explained that parliamentarian Kjell Asplund has put the TCM acupuncture legislation requirement into his book which he will present to the parliament. Meanwhile, he stressed that TCM still needs to further improve itself and provide more scientific evidence.
Yukio Danisman reported on finance balance and new member management system. He said that due to the increase of new members, the financial situation in the association is quite good. They will pay more attention to communication work in the future.
Vice President Lin Youji reported on the compilation work in preparing for setting up standards of TCM acupuncture. The compilation personnel will include:
Honorary Chief Editor: Liu Baoyan
Proof reading editors: Shi Xuemin, Wu Hanqing, Reijo Pöyhöne
Chief Editor: Yang Chungui. Editor: Wei Wei, Yang Xi, Yukio Danisman, Lin Youji, Chen Tiejun, Nader. Proof reading: Zhang Dongqing, Li Jian, Ma Xuehong, Liao Rong, Lin Defeng. Editor in Charge: Lin Youji. It is expected that the needling standards will be issued in August and the acupuncture Safety Regulations will be issued in December this year.
Eight members got their proficiency certificates as internationally registered acupuncture doctor.
The assembly also gave a seminar on international promotion of the triangle needling method in Sweden.
President Yang Chungui gave a lecture on the taboo acupuncture points in the body so that they will avoid mistakes. He also taught how to properly use the acupuncture needles. Based on his family inherited experience in acupuncture, he doesn't suggest use of too long needles. Most of the time he uses 2.5 CM needles for acupuncture.
Vice President and Secretary Zhang Dongqing gave a lecture on clinic application of the triangle needling method to treat pain in the waist.
Doctor Lin Youji talked about the functions of the ear in connection with the acupuncture points.
The free treatment during the conference attracted about 20 patients to have a test of the TCM. They all expressed that the acupuncture and massage can substantially alleviate the pain especially in the neck.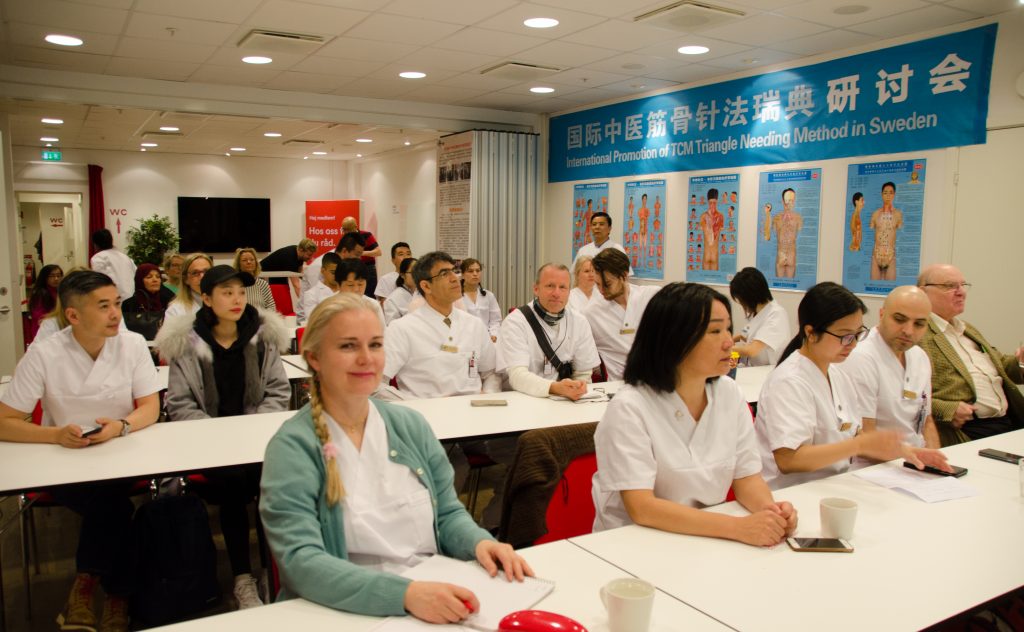 During today's annual meeting, all our members have actively contributed to the successful holding of the meeting, the academic atmosphere was rich, commented Zhang Dongqing, Vice President of ASAS. He has talked in Swedish both in presiding over the meeting and giving academic lecture which is very impressive.

Academician Chen Qingquan was known for his sustainable development concept, but he was also impressed by his idea on traditional Chinese Medicine. President Yang said Chen has pointed out the direction for TCM.
"I feel very excited to have obtained the proficiency certificate for international registered acupuncture doctor which I have dreamed of. I will continue to learn from all of you, especially President Yang, Vice President Zhang and Li who haved helped me. This will inspire me to continue to do a good job in providing good service to Swedish patients and promote traditional Chinese Medicine. I feel very happy to be in this association and like to make joint efforts to make our association better and better. "
During today's seminar, the last part was about the acupuncture points in the ear. It turned out that there are links between the ear and the other organs in the body which help diagnosis for diseases.
Photo and Text Xuefei Chen Axelsson